Hello. Welcome to our website. Here you'll find details about our 'Round The World Trip'. We are a family of four from Brighton, England with a love for adventure. Follow us as we circumnavigate the globe. And please feel free to leave comments and suggestions - we'd love some ideas about where to stay and what to do.
It's been a long road to get here and not something we've considered lightly, but we didn't want to get to the end of our lives and regret not having pursued our dreams. Our dreams were always to travel, but when the two children were born, it wasn't quite so simple. Now they're 10 and 8 and our eldest daughter, Renée is in her final year of primary school, so we decided it was now or never! The girls are sad to be leaving their friends and school, but also so excited about what lies ahead for them.
Now there's no turning back...
We've rented out our house, sold our belongings on ebay and at car boot sales, put stuff in storage, slept on friends' floors and sofas and generally questioned our sanity... (More than once).
This is it....No regrets!!!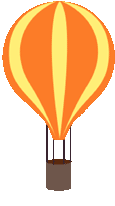 More routes added as we get there!
Brighton, UK
Bags are packed...we're ready to hit the road!
Johannesburg, South Africa
Info about Johannesburg
Durban, South Africa - 8th Dec 2014
All we managed to do in Durban was eat!!!